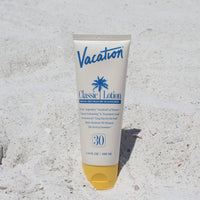 Vacation Classic Lotion SPF 30 Sunscreen is a clean, lightweight sunscreen designed to optimize leisure and protection with its award-winning signature scent, high performing active ingredients, and truly transparent application on all skin tones. We don't leave for a beach trip without it! 
You're ALWAYS a Local
Follow us on instagram to live the local lifestyle everyday! Pick up orders and shop with us in person at any of our three locations in SRQ!
Follow Us!