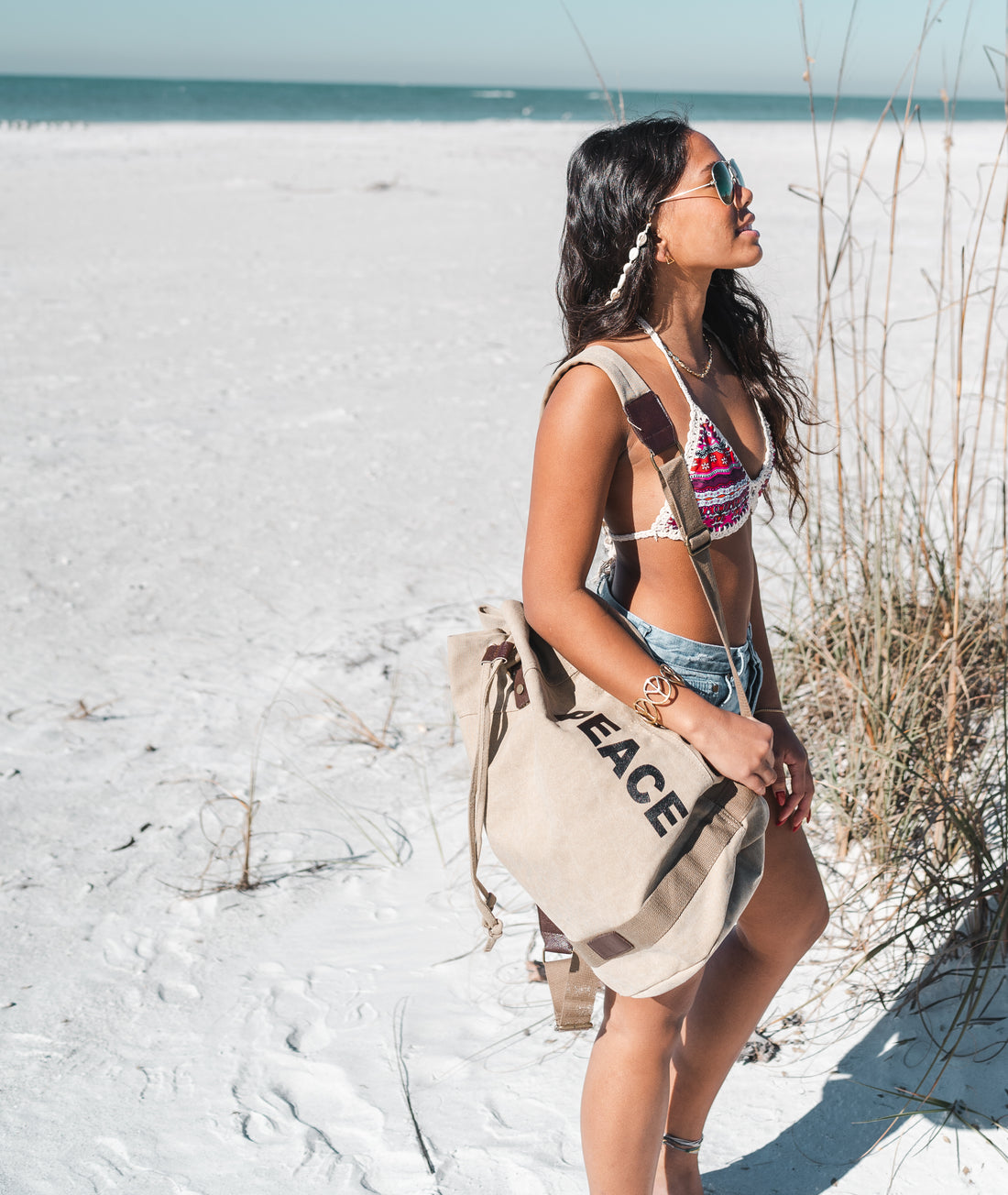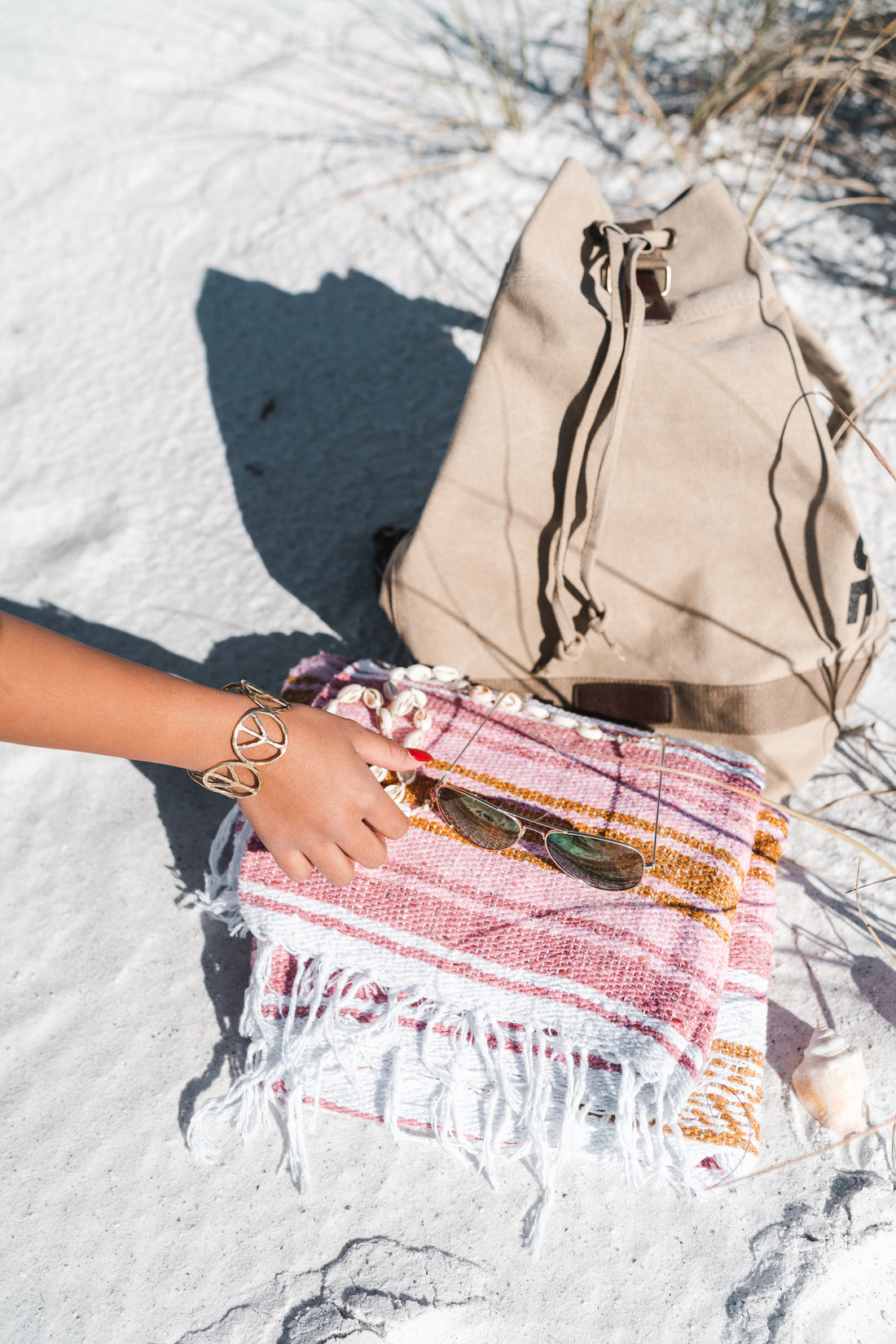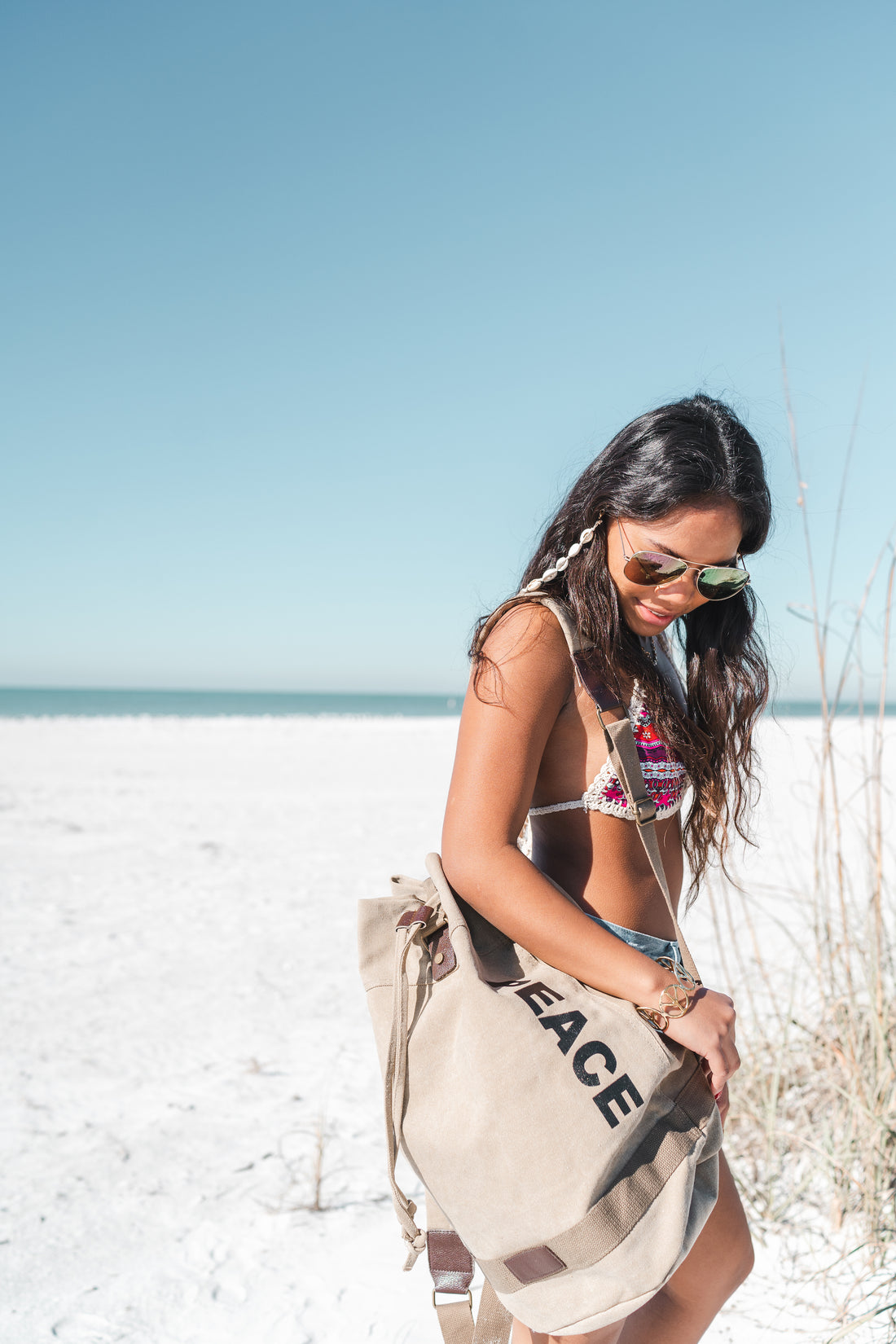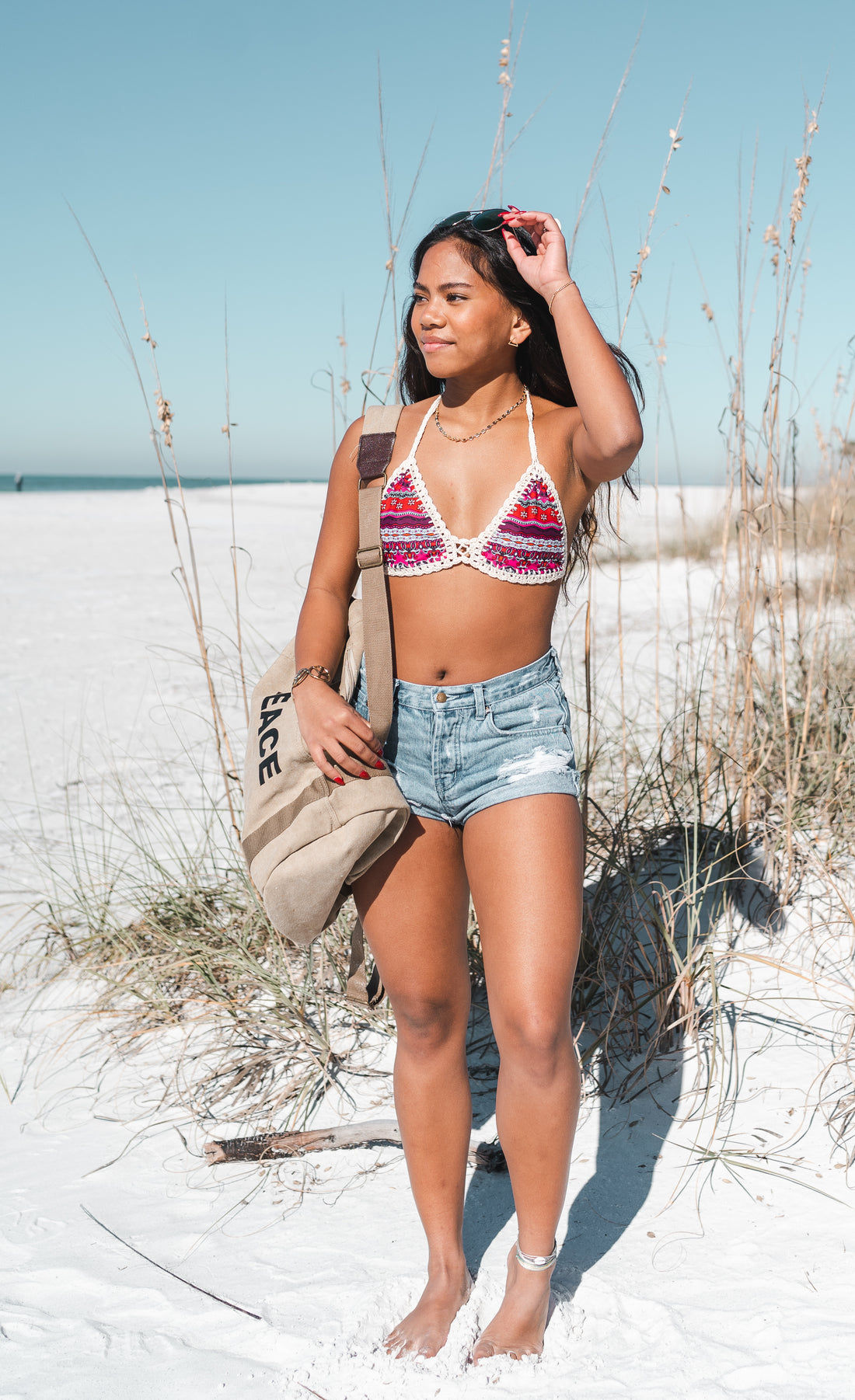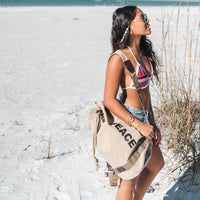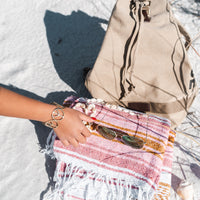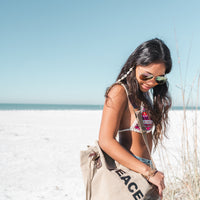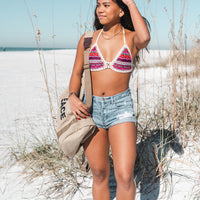 This military style backpack featuring "Peace" printed along the side and a pull tie closure is the best everyday bag. We love the sweet message and utilitarian style of this rugged beach chic backpack.
80% COTTON, 20% POLYESTER
You're ALWAYS a Local
Follow us on instagram to live the local lifestyle everyday! Pick up orders and shop with us in person at any of our three locations in SRQ!
Follow Us!