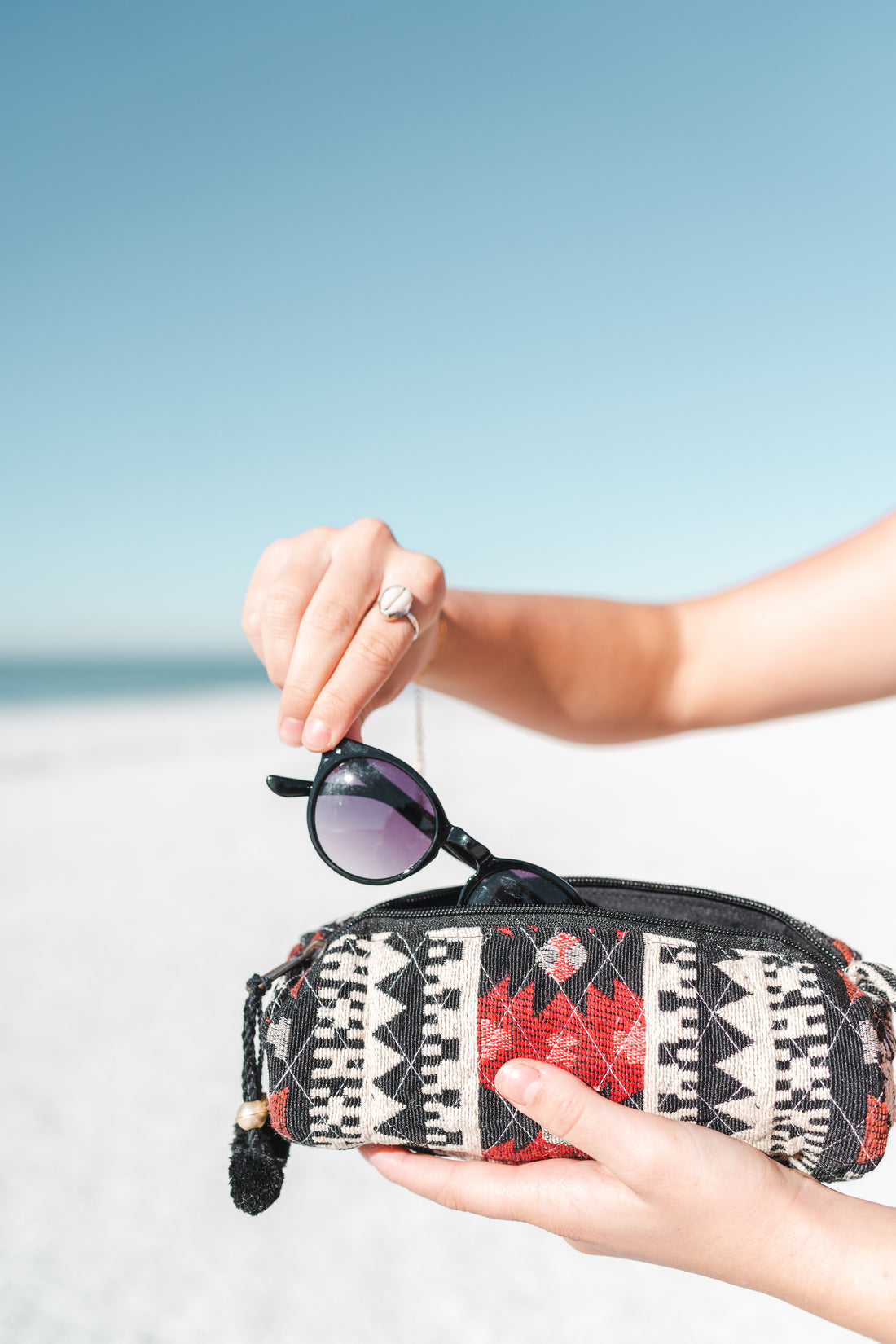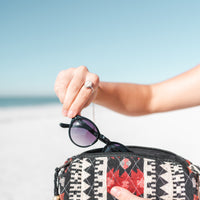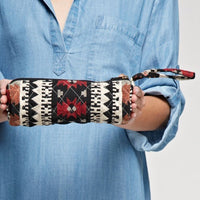 Dress up your cosmetic pouch with this beautiful Navajo inspired print. The barrel shape makes this pouch great for storing your sunnies while at the beach or your favorite essentials when on the go.
Features mini pom poms and zipper closure.
Dimensions 4.5" x 7.5"
You're ALWAYS a Local
Follow us on instagram to live the local lifestyle everyday! Pick up orders and shop with us in person at any of our three locations in SRQ!
Follow Us!